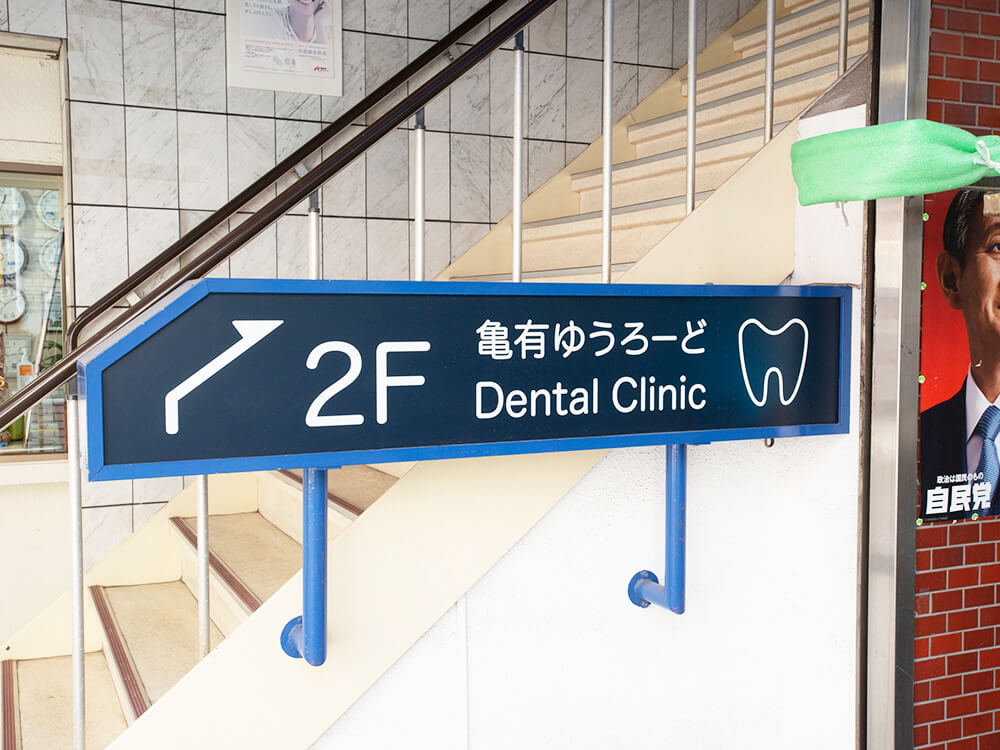 Clinic
Kameariyuuro-do denktarukurinikku
03-3603-8886
"Our staff is committed to providing a safe and comfortable environment for people of all ages, from babies to the elderly and pregnant women.
We offer a wide range of dental and oral care services, including the treatment of tooth decay and gum disease, the adjustment and manufacture of dentures, the consultation and extraction of wisdom teeth and the treatment of TMJ disorders. Our specialists in paediatric dentistry are also available to help children with any questions or concerns they may have about their mouths, the prevention of tooth decay, the treatment of cavities and the treatment of mouth injuries.
We also offer home visits for those who are unable to visit us."
Genre

Clinic
Store

Kameariyuuro-do denktarukurinikku
TEL

03-3603-8886
Address

〒125-0061 3-21-6一直ビル2F,Kameari, Katsushika-ku
Access

kameari station
Opening time

10:00~13:00 14:00~19:00 Thursday,Saturdays10:00~13:00 14:00~17:00
Day off

Sundays & Public Holidays